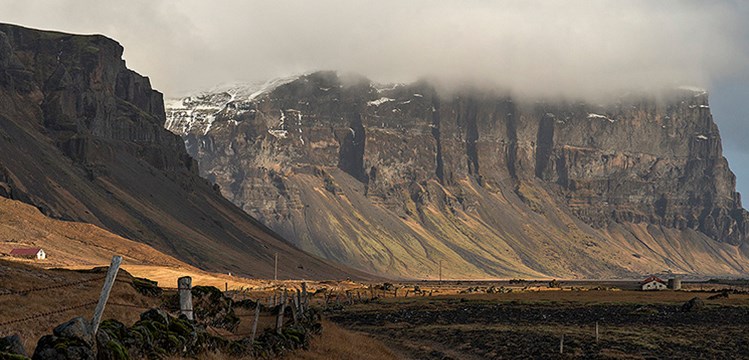 Three Day Photo Safari To South Iceland
Departures upon demand all year
3 days – 2 nights
min. 4 people max 8
About the three day photography tour:
In this three-day tour you will get to photograph all the best that South and Southeast Iceland have to offer; spouting hot springs and the Geyser Hot Spring Area,  Vatnajökull Glacier National Park  – Europe's largest glacier, Jökulsárlón  – Glacier Lagoon, lava fields, black sand beaches, columnar basalt formations, waterfalls and whatever might come our way and looks interesting. At night, we will look for the Northern Lights (from October-March). If you have limited time but would like to get a taste of photographing in Iceland—then this is the tour.
Price per person, full board meals, lodging, transport and guiding : double occupancy ISK 182.000
Price per person, full board meals, lodging, transport and guiding : single occupancy ISK 225.000
(for 2 people only  – Private tour –  price per person: double occupancy ISK 291.000/person.)
Note: An extra day can be added with an insight into west part on day one.
Be most welcome!
Day 1: morning shoot at hot spring Strokkur. Gullfoss waterfall and south coast.
We will pick you up from your hotel in Reykjavík early morning in order to be at the spauting hot Spring Strokkur before the crowds. Its great fun to photograph the blue bulb forming split second before it spouts 20 meters in the air. Near by is the famous Gullfoss waterfall. We head to the south coast on the black sand beaches before we get to our accommodation next two nights, the cosy Hrifunes guesthouse.
Day 2: Vatnajökull National Park and Glacier Lagoon
Depending on the light when we do breakfast, but we will drive further east to Vatnajökull National Park. Vatnajökull, Europe's largest glacier which has many outlets that we will get close to such as Fjallsárjökull lagoon and glacier outlet. We will continue to the famous Jökulsárlón Glacier Lagoon with its floating icebergs and small icebergs on the beach. We will then return to our cozy guesthouse in Hrífunes where we will relax and enjoy Hadda's home cooking. During November - March we may be able to visit ice caves. (Ice cave visit is not included in this tour price.) Accommodation: Hrífunes Guesthouse
Day 3: Black sand beach and waterfall
We leave beautiful Hrífunes and head back toward Reykjavik through South Iceland. On our way, we will make a stop at the varied sights along the south coast such as Reynisfjara Black Sand Beach at first light and before the crowds. The headlands at Dyrhólaey and Skógafoss Waterfall and other sights. You will be returned at your hotel in Reykjavik area around 19:00 pm.
Tour facts
Name of tour: Three day Photo Safari 
Departure: Available upon demand 
Duration: 3 days/2 nights
Participants: 4-7
Price per person: double occupancy ISK 182.000 
Price per person: single occupancy ISK 225.000 

For group of two persons - Private tour price is ISK 291.000/person

Price includes: 
Accommodation: Hrífunes Guesthouse (www.hrifunesguesthouse.is)
Meals: Breakfast from the second day till last day, picnic lunch from day 1 till the last day, dinner from day 1 till the next to last day.
Transportation and guide: Professional English speaking driver guide and photographer; Vehicle: 4X4 truck (Jeep) and gasoline

Not included: 
Airfare to Keflavik/Iceland, transportation to and from the airport (although it can be arranged) and hotel stay in Reykjavík

For more information: info@phototours.is

Climate and clothing recommendations
The Gulf Stream is what makes Iceland inhabitable, and without it, the whole country would most likely be covered by ice. The winters are fairly mild and summers are cool. The weather can be unpredictable and very windy and rainy at times. A popular saying in Iceland is "if you don't like the weather right now, just wait five minutes" as you may occasionally experience the four seasons all in one day: sunshine and mild temperatures to windy, cool temperatures with rain or even snow. The average temperature in January is 0 C (32 F) and the average temperature in July is 12 C (54 F)

In the view of the climate description above, we can only advise visitors to be prepared for everything. No matter what time of year you plan to visit Iceland, always pack some warm and water resistant clothes, hats, gloves and good walking shoes. 

Practical list, independent of the season of the year
Clothes: 

1. Warm underwear

2. Sweater or a warm jacket/coat

3. Wind- and waterproof overcoat and over trousers

4. Extra pair of warm socks

5. Gloves and a cap 
6. Hiking shoes (waterproof boots for winter photo tours)
7. Slippers and possibly light trainers
9. Sunglasses (optional!)

10. Electric converter (Iceland uses 220 volts)
11. Torch or headlight (winter photo tours)