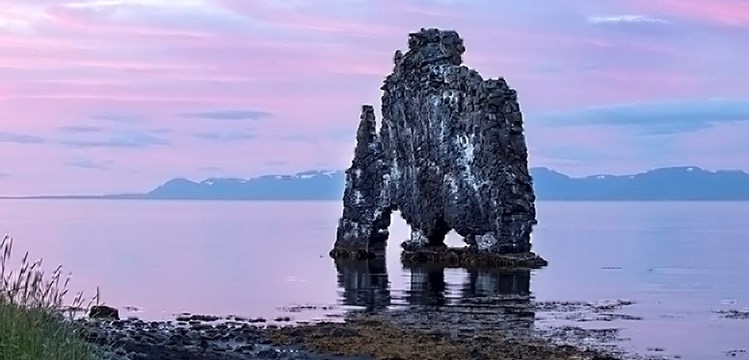 Spring Around Iceland Photo Tour
Spring Around Iceland Photo Tour
Departure: May 29 - June 8 2023
Group size: min. 4 – max. 7 - seats available. 
About the tour:
The Spring Around Iceland photographic tour includes West Iceland, the West Fjords, North and Northeast Iceland, Southeast Iceland and the south coast. This tour is focused on landscape photography but for those who may also be interested in bird photography. In late May and early June, all birds are in their prime colors. We will photograph the most captivating bird colonies, such as the puffin colony at the majestic Látrabjarg Cliffs in the remote west, and the Ingólfshöfði headlands in the southeast. During the tour, we will see the many of Iceland's photogenic waterfalls, the famous ones and the hidden ones. Scenes will unfold, displaying beautiful streams and rivers, Vatnajökull, Europe's largest glacier and Vatnajökull Glacier National Park. You will see icebergs, columnar basalt formations, black sand beaches, lava fields, Icelandic horses and a variety of Icelandic weather. En route, you will learn about Icelandic geology, culture, wildlife and both current and historical events—all in all, a grand tour. When possible, the schedule will be adjusted for the best weather conditions and light at a given location, so be prepared to be flexible. This way, we can make the tour as successful as possible.
Price per person includes all meals, accommodation, photographer/guide and all transport in our spacious trucks: Double occupancy is ISK 875.000—Single occupancy is ISK 965.000.
(This tour can be modified into a private tour for more suitable dates.)
Scroll down for itenirary. 
DAY 1: SNAEFELLSNES PENINSULA
You will be picked up from your hotel in Reykjavík at 8 am. The tour starts by traveling to Hraunfossar, "the Lava Waterfalls," one of the three most photographed waterfalls in Iceland. From there, we continue to the Snaefellsnes Peninsula and Snaefellsnes National Park, stopping at Arnarstapi Cliffs where there's Snaefellsjökull Glacier on the one hand and the cliffs on the other. In these cliffs, we'll find kittiwakes and fulmar bird colonies. Accommodation: Hotel Hellnar
DAY 2: LATRABJARG CLIFFS
• We'll drive to the north side of the Snaefellsnes Peninsula and head toward the village of Stykkishólmur, where we'll catch the ferry across Breidafjördur Bay to Brjánslaekur. The ferry trip takes about three hours, giving us ample time to check-in at Hotel Breidavik upon arrival, have dinner and go to the magnificent Látrabjarg Cliffs for an evening photography session of puffins, razorbills and guillemots. The Latrabjarg Cliffs are extraordinary for photographing the puffins in the mild evening light. Accommodation: Hotel Breidavik
DAY 3: LATRABJARG CLIFFS
We will spend the daytime visiting Arnarfjordur Fjord and Dynjandi Waterfall, one of Iceland's most picturesque waterfalls, with its many smaller waterfalls. We will head back to Hotel Breidavík for dinner and a rest in preparation for spending the whole evening photographing seabirds again at the Látrabjarg Cliffs. Accommodation: Hotel Breidavik
DAY 4: NORTH ICELAND
After check out, we start our drive via small bays and fjords toward northern Iceland. We will photograph waterfalls in the fjords, among other beautiful sights along the way. After dinner, we drive to Hvítserkur Sea Stack and photograph hopefully in good light. Accommodation: Guesthouse on the Vatnsnes Peninsula
DAY 5: NORTH ICELAND AND LAKE MYVATN
2. We begin our day in Skagafjordur Fjord by visiting a well-hidden waterfall. We then stop at an original old turf house farm called Glaumbaer with its grassy roof and small windows. Following that, we drive toward Lake Myvatn, where we will spend the next two nights. The journey will take us through the town of Akureyri, "the Capital of the North." On our way, we will stop at Godafoss Waterfall (the Waterfall of the Gods), and with good light, also visit it in the evening. Accommodation: Hotel in the Myvatn area
DAY 6: LAKE MYVATN AREA
We rise early to get the good light in the colorful geothermal area at Hverarönd, arriving long before any other tourists. We will visit the Leirhnúkur area, various lava fields and a unique volcanic landscape, including the great crater Víti (the Hell) at Krafla a fissure that erupted several times in the seventies. We will take a walk around it and photograph this dramatic and multihued landscape. Accommodation: Hotel in the Myvatn area
DAY 7: DETTIFOSS AND NORTHEAST HIGHLANDS
We will visit the National Park Jökulárgljúfur (Glacier River Canyon). Here we find Dettifoss, the most powerful waterfall in Europe, where Ridley Scott filmed scenes in his movie, Prometheus. We then cross higher ground to get to East Iceland, stopping at Mödrudalur, one of Iceland's most remote farms. Accommodation: Guesthouse near the town of Egilsstadir
DAY 8: FROM EAST TO VATNAJÖKULL GLACIER NATIONAL PARK
Today, we will drive from east to southeast Iceland, passing through the various Fjords and bays with many stops depending on light and conditions. We will reach Vatnajökull Glacier and the Glacier Lagoon in the late afternoon. After an early dinner at our hotel, close to the lagoon, we'll spend the evening photographing the icebergs. Accommodation: Hali Country Hotel
DAY 9: THE GLACER LAGOON, FJALLASÁRLÓN ICE LAGOON, SVINAFELLSJÖKULL GLACIER, ELDHRAUN LAVAFIELD.
Today our journey will take us through the Oraefasveit region (the Desert County), We will spend most of the day photographing icebergs and glaciers at the Glacier- and Fjallsarlón Lagoons. We shoot in various spots on our way further west to our night's lodging. Accommodation: Hrifunes Guesthouse
DAY 10: HRIFUNES AREA, KATLA GLACIER, THE RED LIGHTHOUSE, SECRET WATERFALL.
Around Hrifunes, we will find many photographic opportunities. A Secret waterfall, lonely lighthouse and the Zepra striped Katla glacier. Accommodation: Hrifunes Guesthouse
DAY 11: SOUTH COAST TO REYKJAVIK
We take off for our final day and drive to the Reynisfjara Black Sand Beach with its columnar basalt rocks and sea stacks. We will continue to Skógafoss waterfall and from there to Gljufrabúi Waterfall. This final day is a mixture of the most well-known locations in Iceland—a little touristic, but worth visiting. ETA in Reykjavik around 5-6 pm.
TOUR FACTS
Name of tour: The Spring Around Iceland Photo Tour
Departure: May 29 - June 8 2023



Price Includes:
Accommodation: All accommodation costs. Pick up and drop off at hotel in Reykjavik.
Meals: Breakfast from the second day until the last day, picnic lunch every day, dinner from day one until the second to last day.
Transportation & guiding: Professional English speaking driver guide and photographer, Vehicle: 4X4 truck (Jeep), gasoline
Not included: 
Cost of flight to Keflavik/Iceland, transportation to and from airport (although this can be arranged) and hotel accommodation in Reykjavík.

more information: info@phototours.is

Climate and clothing recommendations

The Gulf Stream is what makes Iceland inhabitable, and without it, the whole country would most likely be covered by ice. The winters are fairly mild and summers are cool. The weather can be unpredictable and very windy and rainy at times. A popular saying in Iceland is "if you don't like the weather right now, just wait five minutes" as you may occasionally experience the four seasons all in one day: sunshine and mild temperatures to windy, cool temperatures with rain or even snow. The average temperature in January is 0 C (32 F) and the average temperature in July is 12 C (54 F)

In the view of the climate description above, we can only advise visitors to be prepared for everything. No matter what time of year you plan to visit Iceland, always pack some warm and water resistant clothes, hats, gloves and good walking shoes. 

Practical list, independent of the season of the year
Clothes: 

1. Warm underwear

2. Sweater or a warm jacket/coat

3. Wind- and waterproof overcoat and over trousers

4. Extra pair of warm socks

5. Gloves and a cap 
6. Hiking shoes (waterproof boots for winter photo tours)
7. Slippers and possibly light trainers
9. Sunglasses (optional!)

10. Electric converter (Iceland uses 220 volts)
11. Torch or headlight (winter photo tours)