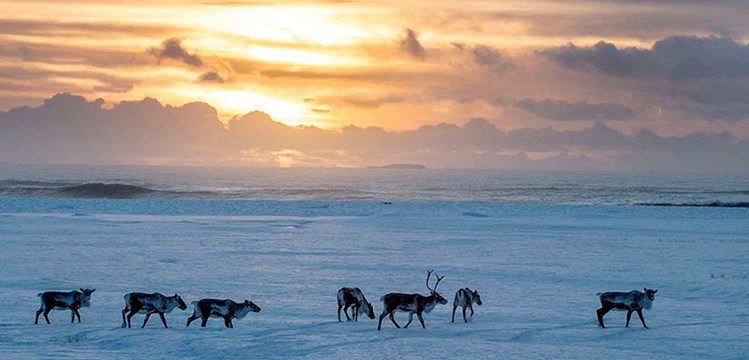 11 day winter photo tour around Iceland February 2024
February 1-11 2024. one spot left 
February 18-28 2024. 4 spots left.  
February 1-11 2025. Fully booked.
Group Size Min 4 Max 7 persons.
Going around Iceland in winter time is like a box of chocolates, you never know what you are going to get. This is why a tour this time of year is always a favorite. Weather changes fast in Iceland, but in winter weather changes are even faster, plus we are going from one region to the next which means you will find different light, weather and landscapes during the whole tour. Its a bit like hunting since the light conditions in winter can appear as fast as they disappear, so its best to be as flexible as possible. That is why we like small groups. We will always be ready for the good light mornings and afternoon. Northern lights are a big part of this tour and we will keep a good look on each nights conditions for Northern lights photography and select nice locations. We assist and give advises on how best to photograph the lights, as well as with any other photo challenges during the tour.
Price per person includes all meals, accommodation, photographer/driver guide and all transport in our spacious trucks, hotel pick up and drop of inside Reykjavik area. Single occupancy ISK 1.028.000 — Double occupancy ISK 938.000
Scroll down for itenirary. 
DAY 1. LONELY HOUSE, THORUFOSS, HRAUNFOSSAR WATERFALLS AND HORSES.
We will do first stop at the lonely yellow house and by Thorufoss waterfall. Drive via Hvalfjordur bay into west Iceland. Main theme of the day is to photograph Hraunfossar waterfalls with its many sections. Hraunfossar falls look at its best this time of year. Icicles are all around it. I have a nephew farmer in the area who allows us to photograph and walk around his horses as we want. We drive further into north Iceland for our overnight stay. We will keep out a Northern lights watch this night as all the other nights.
Accommodation north west Iceland.
DAY 2. NORTH ICELAND. FARMLANDS, OLD TRADITIONAL TURF ROOF FARM, SMALL FISHING VILLAGE.
We head further north, across valleys and farmlands. We visit Kolugljúfur canyon on route. We will stop at old turf house farm called Glaumbaer which looks great all covered in snow. We drive ocean side into a small and very beautiful fishing village Siglufjordur for the night. (Siglufjördur in now a popular ski resort) They have recently opened super nice hotel by the harbour. Accommodation Siglo hotel by the harbour.
DAY 3. FIRST LIGHT AT HARBOUR, EYJAFJORDUR BAY, GODAFOSS WATERFALL.
We photograph by the harbour at first light and then head out into Eyjafjördur and photograph along this handsome bay. Visit Town of Akureyri for lunch. Godafoss or the waterfall of the Gods, one of most handsome waterfalls in Iceland is our main theme rest of day. We will photograph the falls until last light. Hotel in Mývatn.
DAY 4. FIRST LIGHT AT NÁMASKARD THERMAL AREA. LAVA FIELD AND LAKE.
We take off in time to be at sunrise/first light at the bubbling hot springs 20 min drive from the hotel. Hopefully we get good light to colour the steam from powerful vents. The blue lake is on our way getting back. We take a little walk by the lake since it does not all freeze over due to fresh water springs and you can photograph reflections and ducks there, like Barrow's Golden eye and few other species. We look for horses to photograph and towards end of the day we drive back 30 min. to Godafoss waterfall for a reshoot from opposite side for sunset/twilight. Hotel in Mývatn.
DAY 5. NORTH EAST HIGHLANDS. REMOTE MÖDRUDALUR FARM.
We start by photographing the hot springs in the sunrise if we did not get sunrise there yesterday. We look for horses before we head into the highlands that connect north east to east Iceland. On this route we look for blowing snow and ice reflections in the hills and mountains that often can be abstract looking and different from everything else. Hopefully we get to see the queen of Icelandic mountains Mt. Herdubreid when we get to Mödrudalur country hotel where we stay overnight. (Here we can get the best Arctic char in Iceland for dinner.)
DAY 6. FROM NORTH EAST TO SOUTH EAST. EAST FJORDS AND COSTAL LINES.
We photograph first light over the area of Möðrudalur and Mt. Herðubreið before we take off and head to the east fjords of Iceland where we go back to sea level and experience totally different landscapes than past days, like the sea stack of Krossnes. Various stops by the handsome costal line. Overnight in fishing town of Hornafjörður.
This night we hope for Northern lights at the handsome mountain Vestrahorn.
DAY 7. VATNAJÖKULL GLACIER NATIONAL PARK.
We head to the Glacier lagoon and photograph ice bergs until sunset. Accommodation in a hotel near the Glacier lagoon. Northern lights hunt at the Ice lagoon in the evening. Accommodation in a hotel near the Glacier lagoon.
DAY 8. SUNRISE AT "DIAMOND" BEACH. GLACIER OUTLETS.
Now is the best time of year to catch the sunrise or first light behind the ice bergs that are scattered along the black sand beach. We photograph Fjallsárlón lagoon and outlet. Here is also a good chance to photograph Reindeer. Accommodation in a hotel near the Glacier lagoon.
DAY 9. ICE CAVES
We will meet our local glacier guide who comes from a experienced company in the area of Vatnajökull. He will be our guide in the Ice caves. Ice caves have been flooded with tourists past years making it hard for us tripod people to get our photographs. So we no longer go by 4x4 to the Ice caves anymore like most other tourist do. Therefore we use a helicopter to fly up to more remote places on the glacier and by that way we get away from the crowds and can now photograph great ice caves in more exclusive way. This Ice cave tour takes about half the day. Accommodation in hotel Skaftafell.
DAY 10. SUNRISE AT SVINAFELLSJÖKULL OUTLET.
Behind our hotel is the handsome Svinafellsjökull glacier. Famous for hosting many movie scenes such as Batman, Interstellar and Game of Thrones because of the easy access to it and we take full advantage of that. Rest of day we photograph our way westwards closer to the black sand beach where we shoot our last morning shoot. Hotel in the area of Vík.
DAY 11. SUNRISE AT REYNISFJARA BLACK SAND BEACH. REYNISDRANGAR SEA STACKS AND COLUMN BASALT FORMATIONS.
We take an early breakfast in order to be at the black sand beach in time to photograph the sea stacks at Reynisfjara at sunrise. This time of year the sun rises right behind the sea stacks ! We will photograph at the costal line at Dyrhólaey headlands. The majestic and famous Skógafoss awaits us and less known but photogenic Gluggafoss waterfall is last on this tour´s menu. ETA in Reykjavik around 5 - 6 pm.

Price includes:
Accommodation: All accommodation costs during the tour. Pick up and drop off in hotel inside Reykjavik 
Meals: Breakfast from the second day until the last day, picnic or light restaurant lunch every day, dinners from day one until the second to last day.
Transportation & guiding: Professional English speaking driver guide and photographer, Vehicle: 4X4 truck (Jeep) and gasoline. Helicopter ice cave tour.

Not included: 
Cost of flight to Keflavik/Iceland, transportation to and from airport (although this can be arranged) and hotel accommodation in Reykjavík.

more information: info@phototours.is

Climate and clothing recommendations

The Gulf Stream is what makes Iceland inhabitable, and without it, the whole country would most likely be covered by ice. The winters are fairly mild and summers are cool. The weather can be unpredictable and very windy and rainy at times. A popular saying in Iceland is "if you don't like the weather right now, just wait five minutes" as you may occasionally experience the four seasons all in one day: sunshine and mild temperatures to windy, cool temperatures with rain or even snow. The average temperature in January is 0 C (32 F) and the average temperature in July is 12 C (54 F)

In the view of the climate description above, we can only advise visitors to be prepared for everything. No matter what time of year you plan to visit Iceland, always pack some warm and water resistant clothes, hats, gloves and good walking shoes. 

Practical list, independent of the season of the year
Clothes: 

1. Warm underwear

2. Sweater or a warm jacket/coat

3. Wind- and waterproof overcoat and over trousers

4. Extra pair of warm socks

5. Gloves and a cap 
6. Hiking shoes (waterproof boots for winter photo tours)
7. Slippers and possibly light trainers
9. Sunglasses (optional!)

10. Electric converter (Iceland uses 220 volts)
11. Torch or headlight (winter photo tours)